Putting it all back together again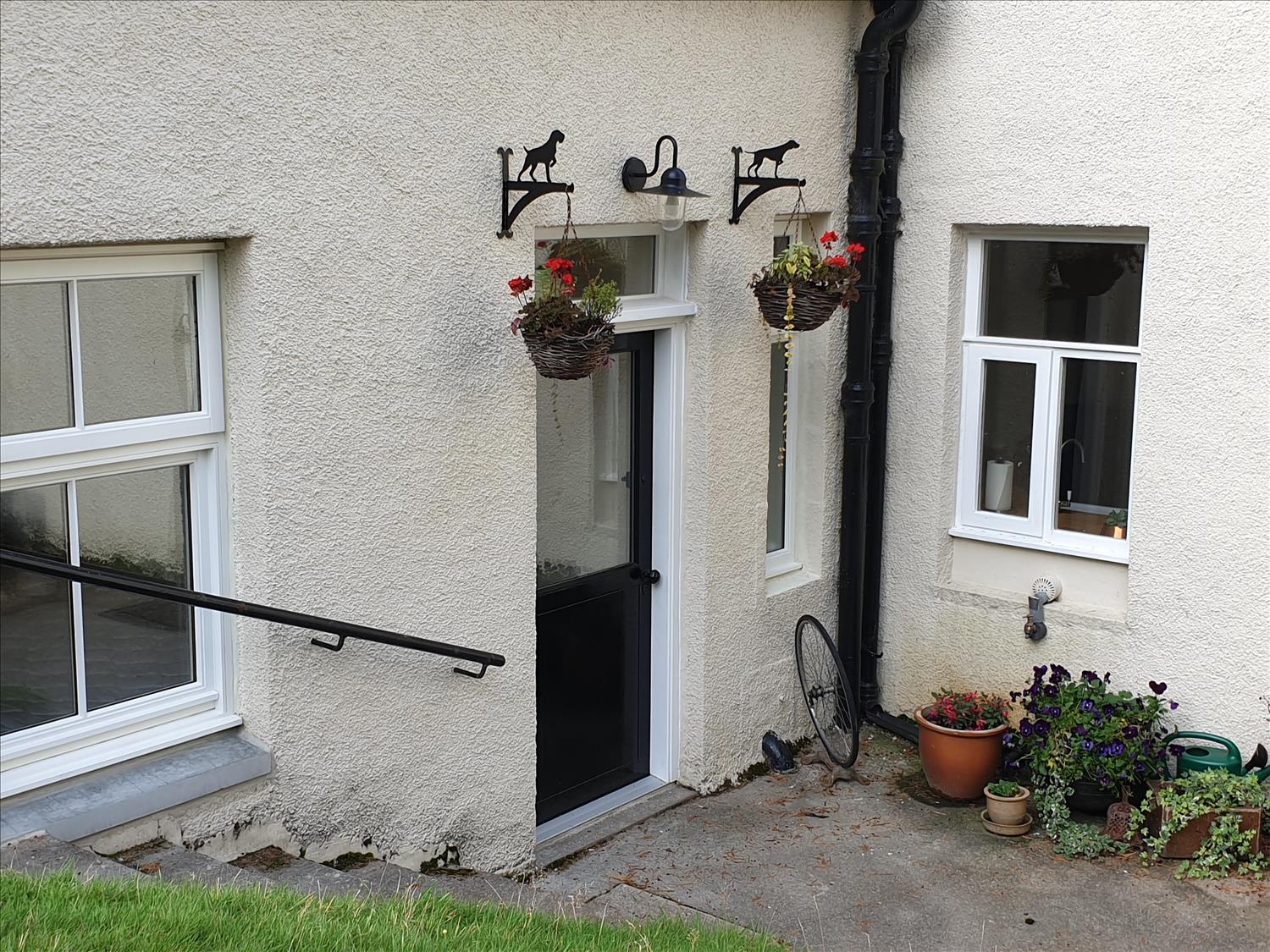 After pulling the walls apart and lifting the floor, we have upgraded the entire annex.
The hole in the wall that was the original hearth has now been filled with an original fireplace from the servants' bedroom in the main house. It is entirely ornamental but we think it gives the bedroom in Sandy's a warm feel and preserves some of the history of the room. This room was the living room where the servants would have sat in their precious free time, having a cup of tea.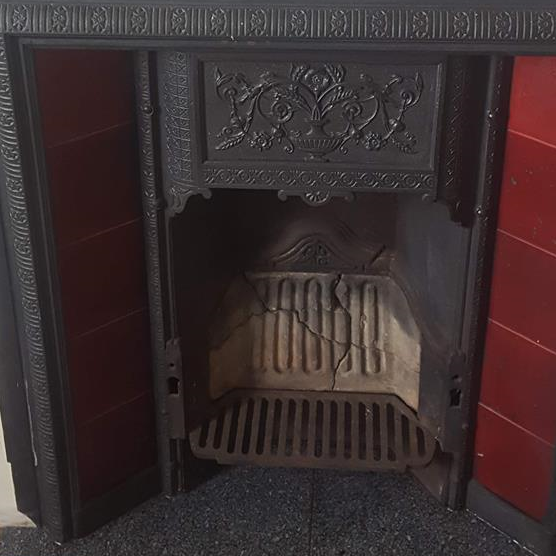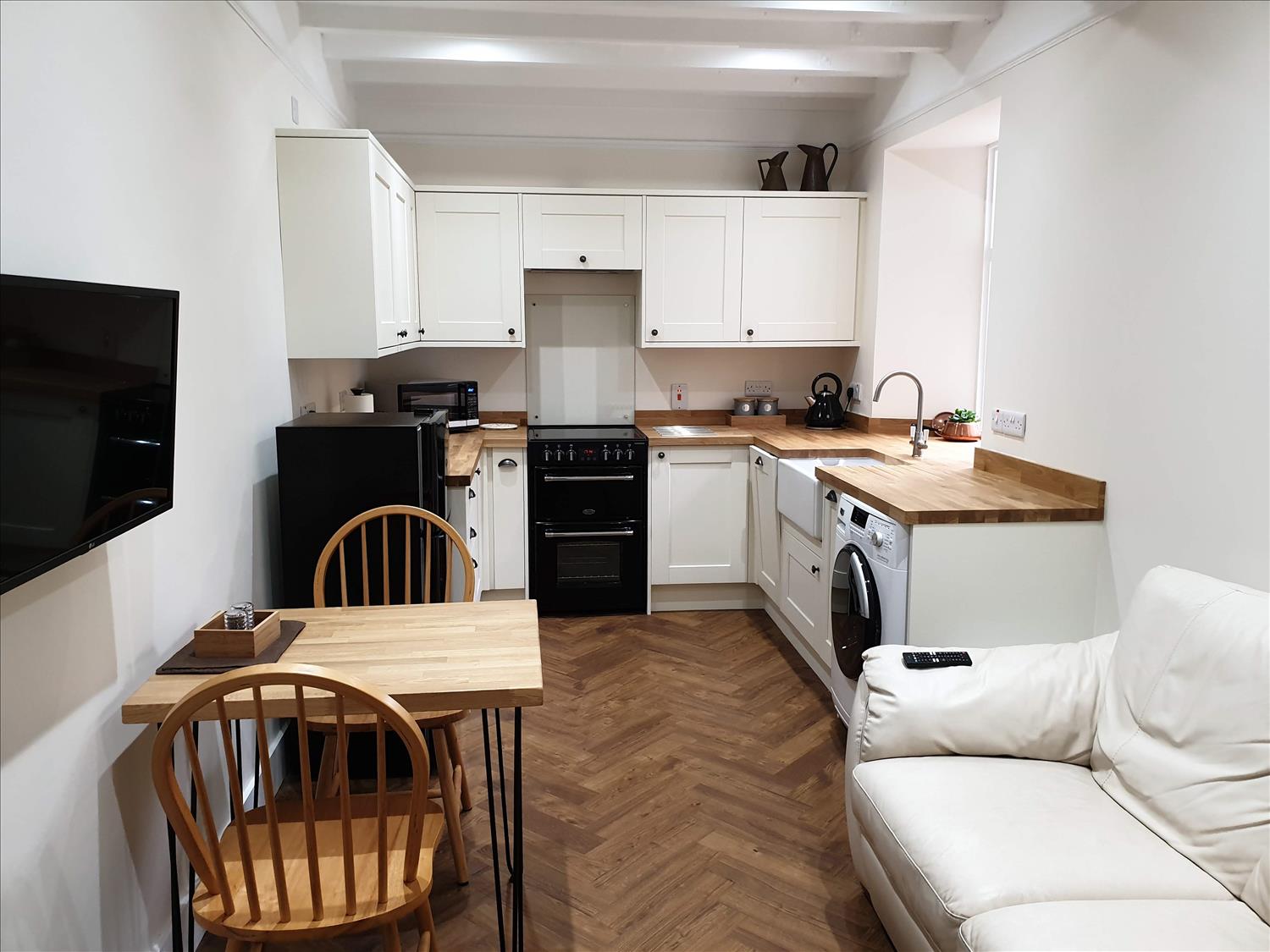 The new kitchen/living room is insulated and complemented by underfloor heating. New units, appliances, leather sofa, Smart TV and dining table complete a well-equipped space. We decided to equip it as if we were living here, so we hope that our guests have everything they might need for a short stay. We are always happy to hear suggestions for things that might be missing.
Of course, in the original annex there was no shower room, so we have added that to the layout. It includes a power shower, heated towel rail and underfloor heating. A separate WC across the hallway complements these fixtures and fittings.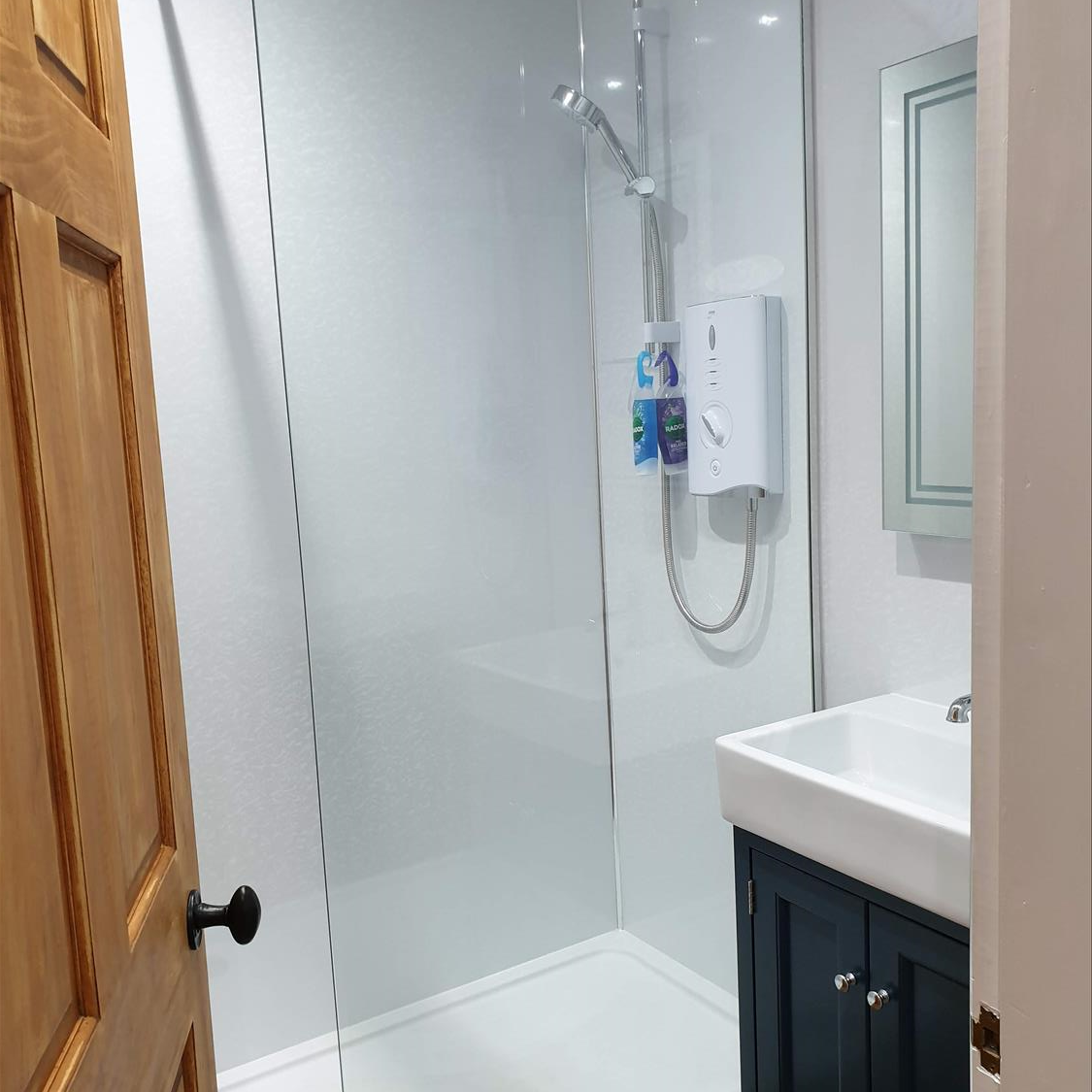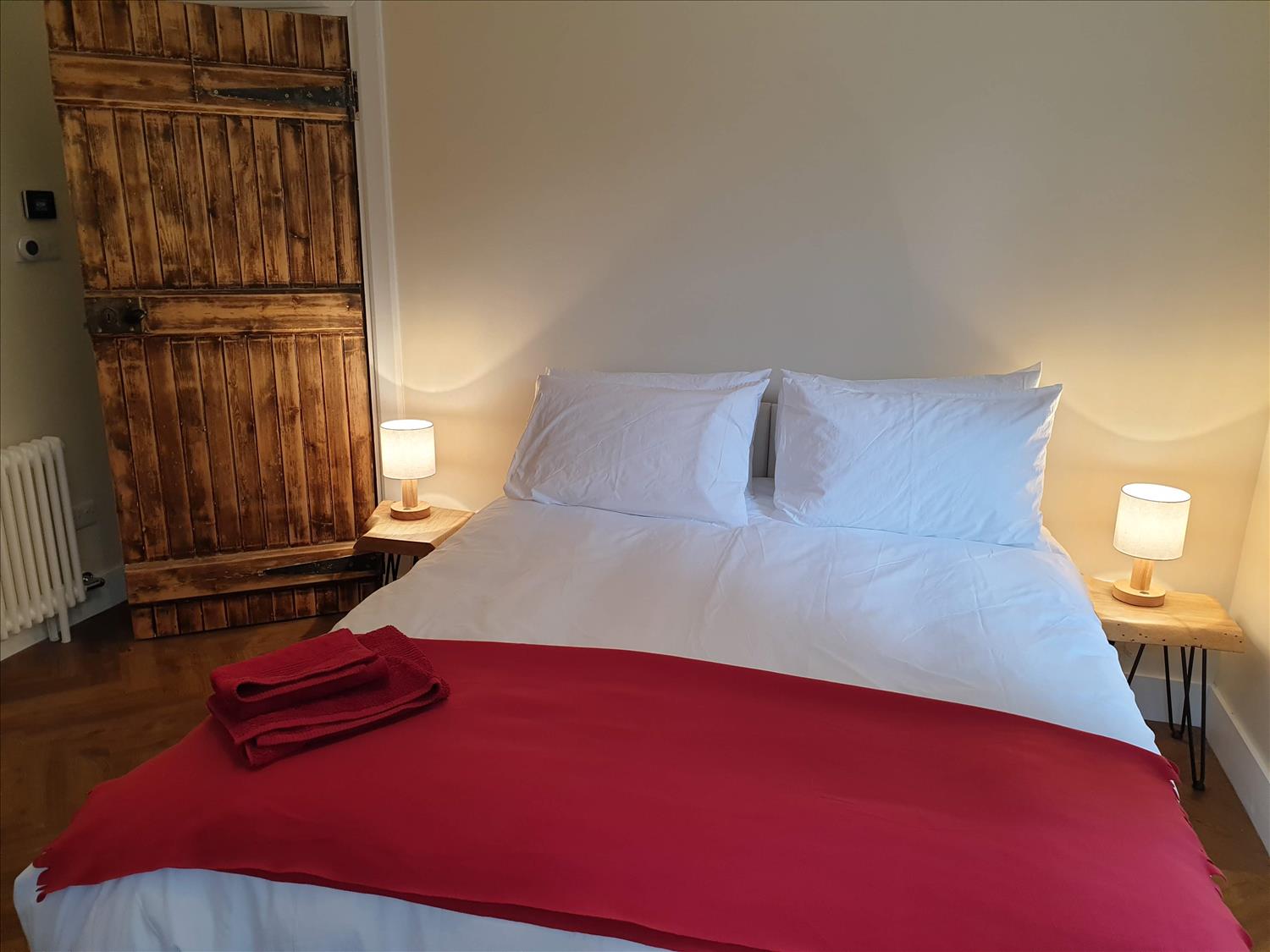 The bedroom also has underfloor heating and a new double glazed window gives not only a great view to the trees and bird feeders but also fully opens to double as an emergency escape. Hopefully it is never used as such!