Outside renovations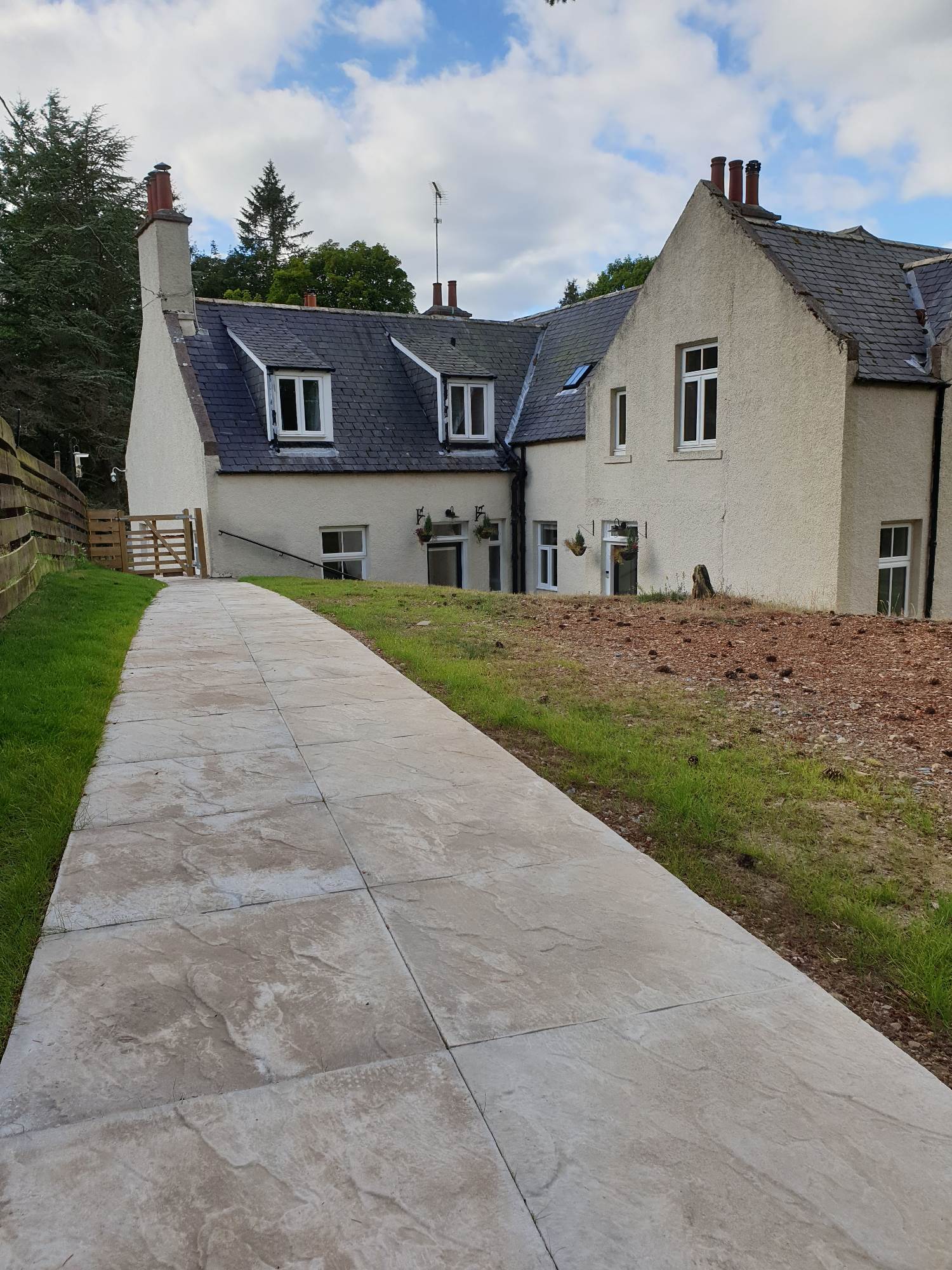 The pathway to Sandy's was in dire need of rebuilding and replacing and now work is completed.
After the winter storms, we decided that the path wasn't working for our guests. The chuckies had to go! Granite stones placed along a pathway may look great but they are not practical for walking on or keeping clear of debris from the trees.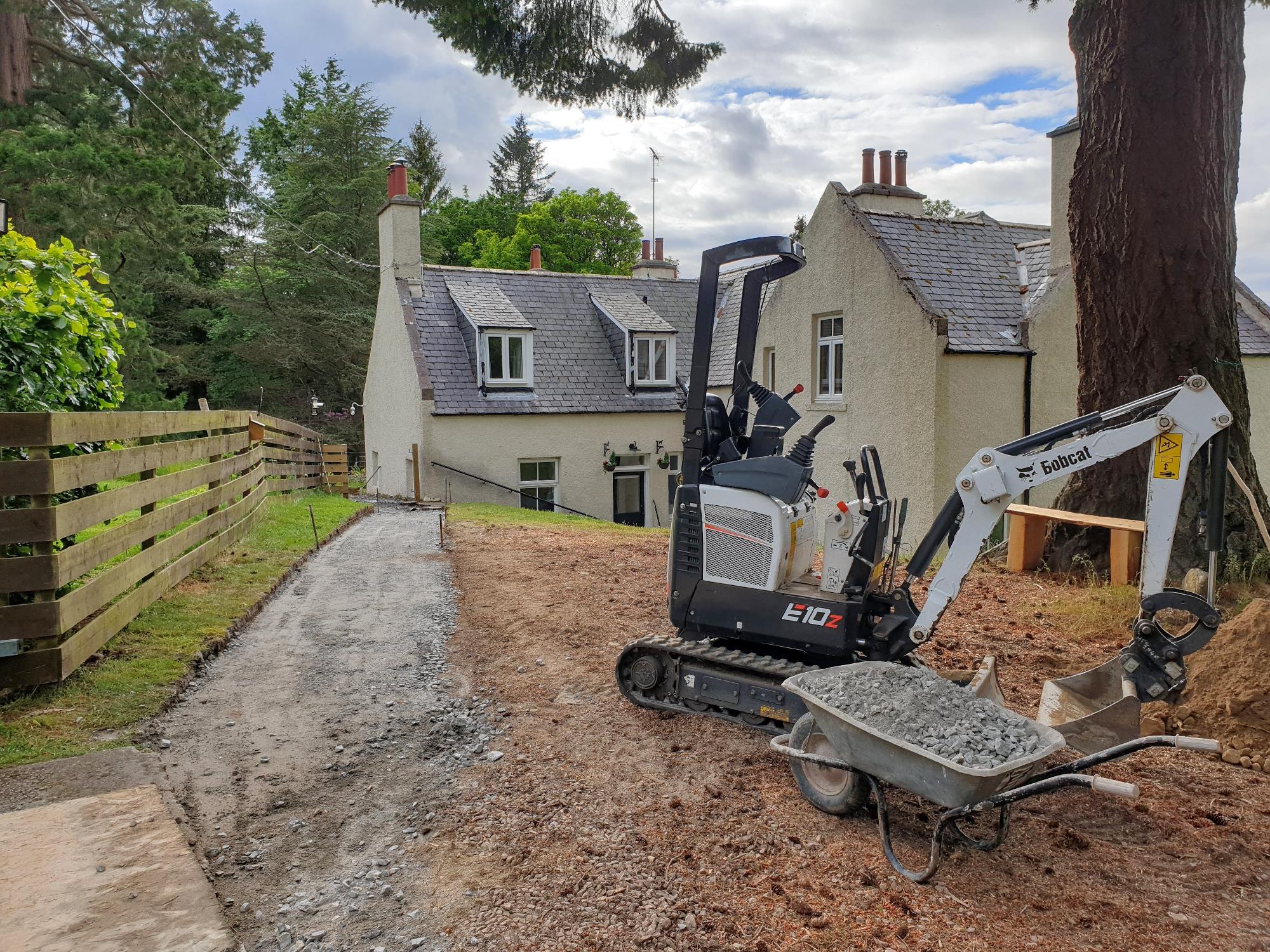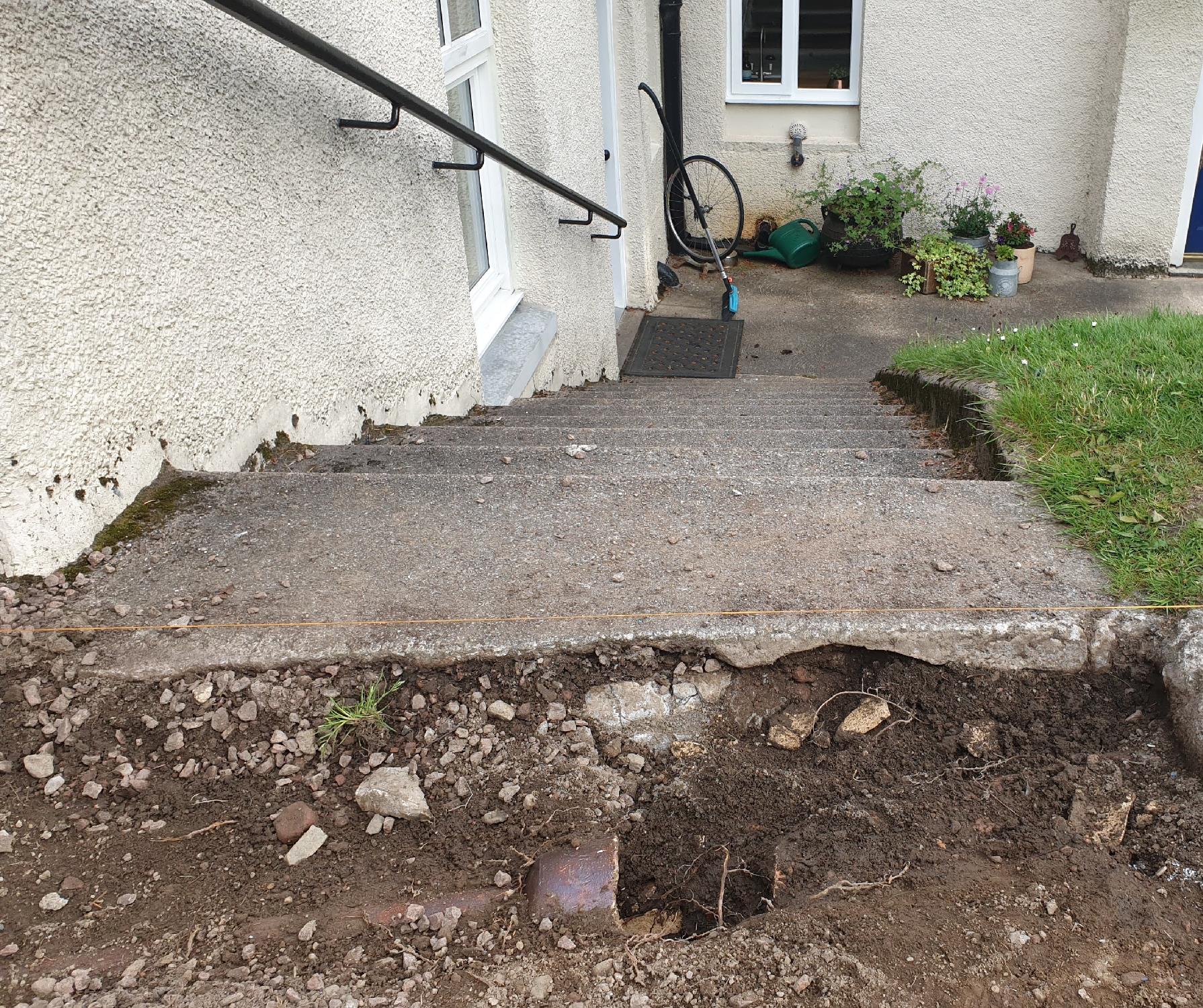 As always when working on this house, you have to expect the unexpected. Underneath all the layers of stones and dirt, we found Victorian cast iron pipework that was used as drainage. It was damaged and blocked with mud, so clearly wasn't doing it's job!
A new flexible, perforated pipe was laid under the the hardcore. The hope is that this will drain the water from the top layer, down under the path and away into the soakaway in the wood. The water will be welcome there for all the trees that compete for water,